Nadine Christensen
Congratulations to Nadine Christensen who has won the R & M McGivern Prize!
The judges commented that the work 'was a technically accomplished painting that renders a collision of imagery, scale and painterly planes in a masterfully cohesive fashion. Christensen's work reminds us that while life is fleeting and fragile there is hope in the midst of despair. The artwork showcases the artist's affinity with spatial deconstruction and the existential plight of humanity.'
"The painting is a consideration of time and fragility. Human nature and the ecosystem. Ugliness and utility", said artist Nadine Christensen.
Awarded $25,000 in prize money, Nadine Christensen's work will also become part of the Maroondah City Council Art Collection, a significant public collection of Australian art.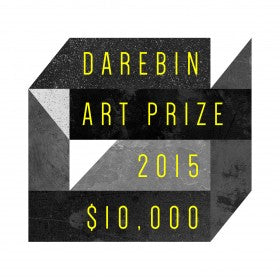 Congratulations to Nadine Christensen and Elvis Richardson, who have been selected as finalists for the 2015 Darebin Art Prize!
The Darebin Art Prize is a biennial national multi-medium acquisitive art prize awarding excellence in contemporary visual art.
The $10,000 acquisitive prize includes a wide range of contemporary practices.
The exhibition opens 10 December 2015 at the Bundoora Homestead Art Centre and closes 21 February 2016. More information on the Prize here!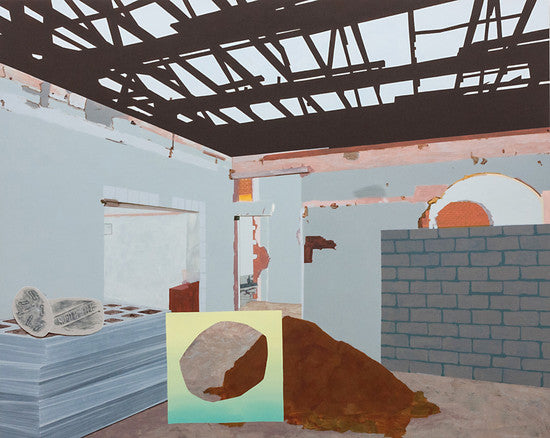 Image: Nadine Christensen, Untitled (Interior), 2014, acrylic on board, 120 x 150 cm.
Congratulations to William Mckinnon and Nadine Christensen, who have been selected as finalists in the 2015 Arthur Guy Memorial Painting Prize! The exhibition is on at Bendigo Art Gallery from August 29 – November 1 2015. An acquisitive cash prize of $50,000 will be awarded to the artist by a section panel of independent judges.
For more information visit www.bendigoartgallery.com.
Image: William McKinnon, The great indoors, 2015, oil and automotive enamel on synthetic linen, 190 x 240 cm.