Dark Mofo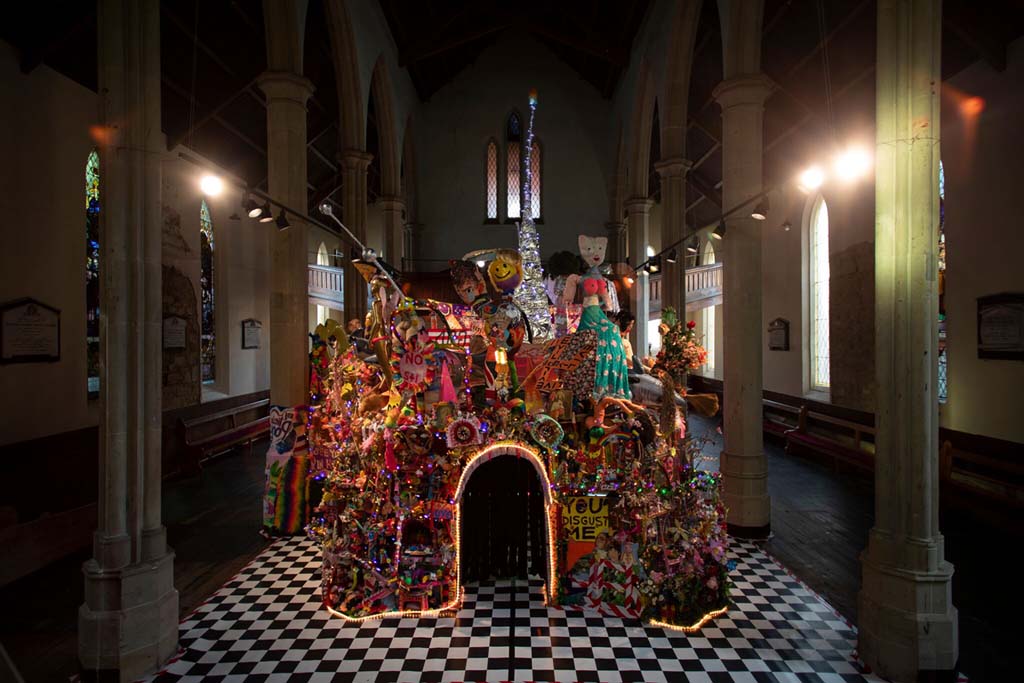 Paul Yore has been selected to feature in this year's 
Dark Mofo
!
Yore will take over the Black Temple Gallery, DarkLab's deconsecrated church, with soft sculptural pop-art collages and needlepoint tapestry. Yore will transform the space into 
It's All Wrong But It's Alright
, a technicolour chapel in which to worship Dolly Parton, Justin Bieber, and other icons of love, sex, and the excessive.
Dark Mofo
 2019 runs from June 6 to 23.
The full program will be announc
ed on Friday April 12.

Presale tickets are available Monday April 15.

General tickets go on sale Tuesday April 16.

For tickets and more information visit 
Dark Mofo
.