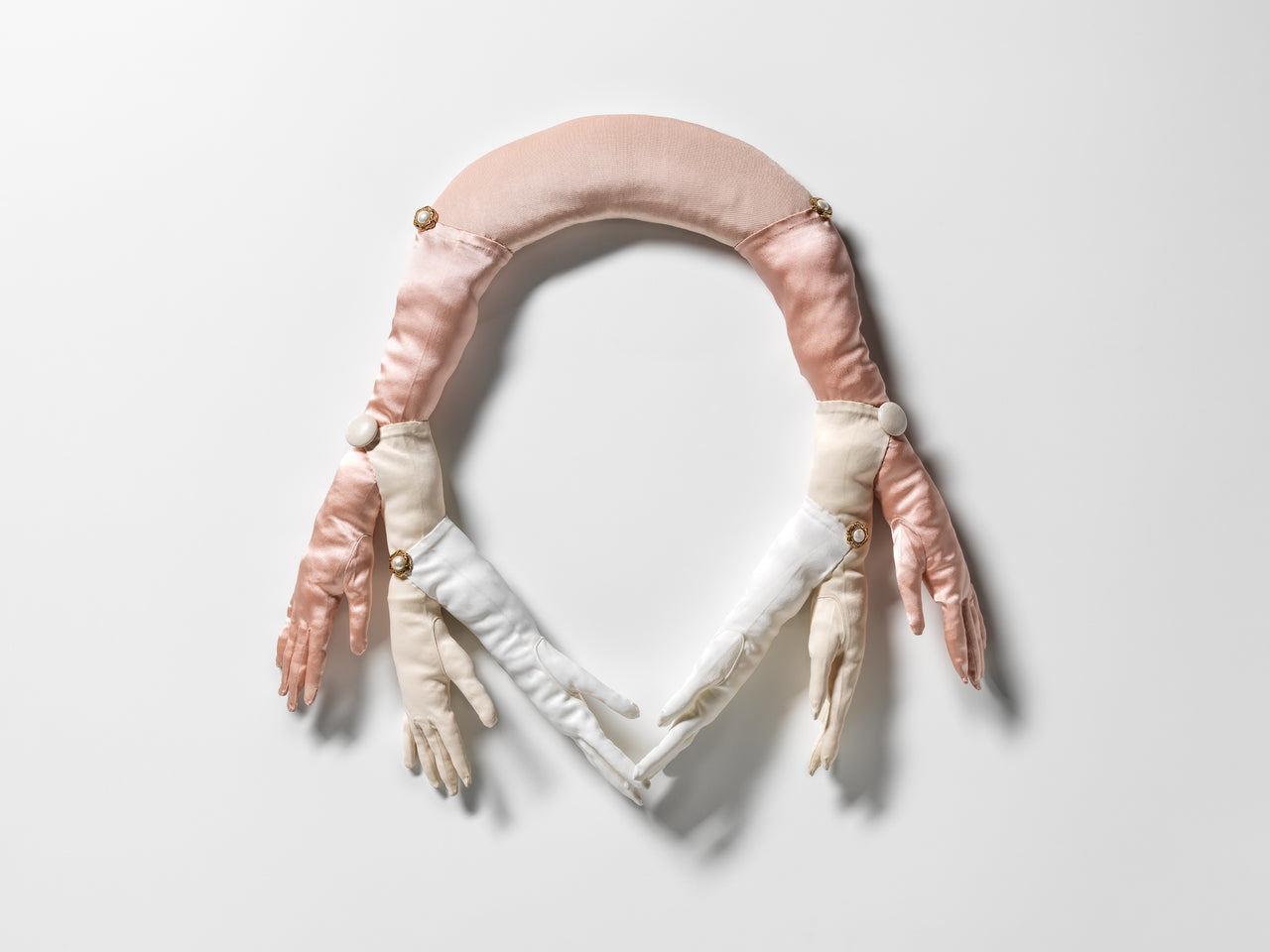 We are thrilled to share that Sera Waters' exhibition 'Future Traditions' is now open to the public at the Art Gallery of South Australia.

In this second iteration of the Guildhouse Fellowship, South Australian artist Sera Waters imagines a new future for us all – one where ancient textile traditions can craft hope in the face of climate change.

Waters is well known for her revival of endangered ways of making, whereby age-old embroidery techniques are restored to comment on our complex and often confronting colonial histories. In this exhibition, the past paves the way for a new future and by reclaiming the traditions that our great-great-great-grandmothers performed we can move, together, towards an alternative liveable future.

'Future Traditions', presented in Gallery 9, hinges on community and those who have kept this knowledge alive over generations. A shared space, the exhibition includes experiments, artefacts, texts, events, workshops and works of art.
The exhibition will be on display from 26 Nov 2022 to 16 Apr 2023.
Sera Waters, Noticing Sampler, 2022, cotton on repurposed and hand-dyed linen, 50 x 32 cm. Photography by Grant Hancock