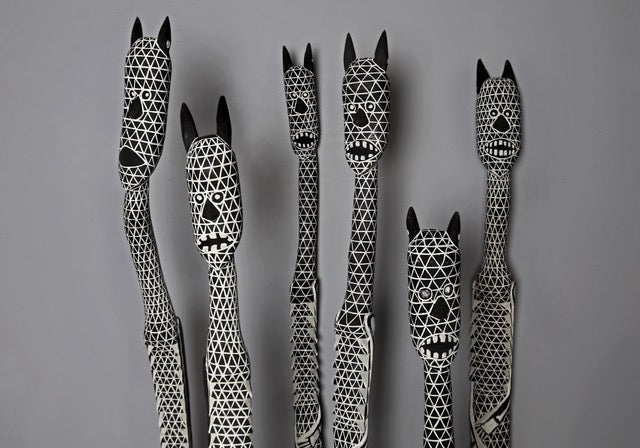 Buku-Larrnggay Mulka and Hugo Michell Gallery are humbled to present the final body of work by Nawurapu Wunuŋmurra, Mokuy.
Out of respect for the passing of Wunuŋmurra last week and to honor the wishes of the his family, Mokuy will open on Thursday March 22. Please join us in celebrating the life and career of esteemed artist, Nawurapu Wunuŋmurra.
For full tribute by Buku-Larrnggay Mulka Centre Co-ordinator, Will Stubbs via Artlink Magazine, click here.