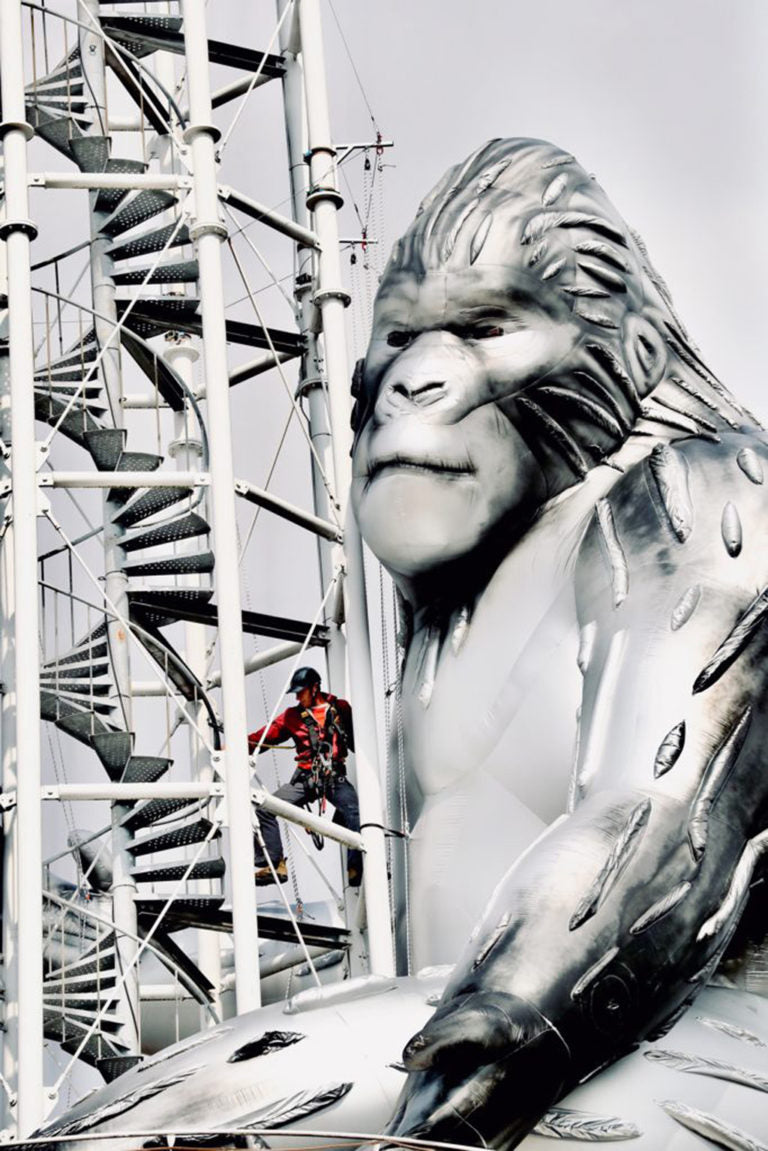 isa Roet's ten-metre-tall inflatable gorilla, Baboe, is now installed atop the Apeldoorn town hall in the Netherlands.
The artwork is modelled on Bao Bao, a gorilla who lives in Apenheul Primate Park, a revolutionary cageless conservation centre where over 70 species of apes and monkeys live and roam freely in the forest.
Baboe is a collaboration with Felipe Reynolds and Airena, and is on display for 8 months in Apeldoorn.