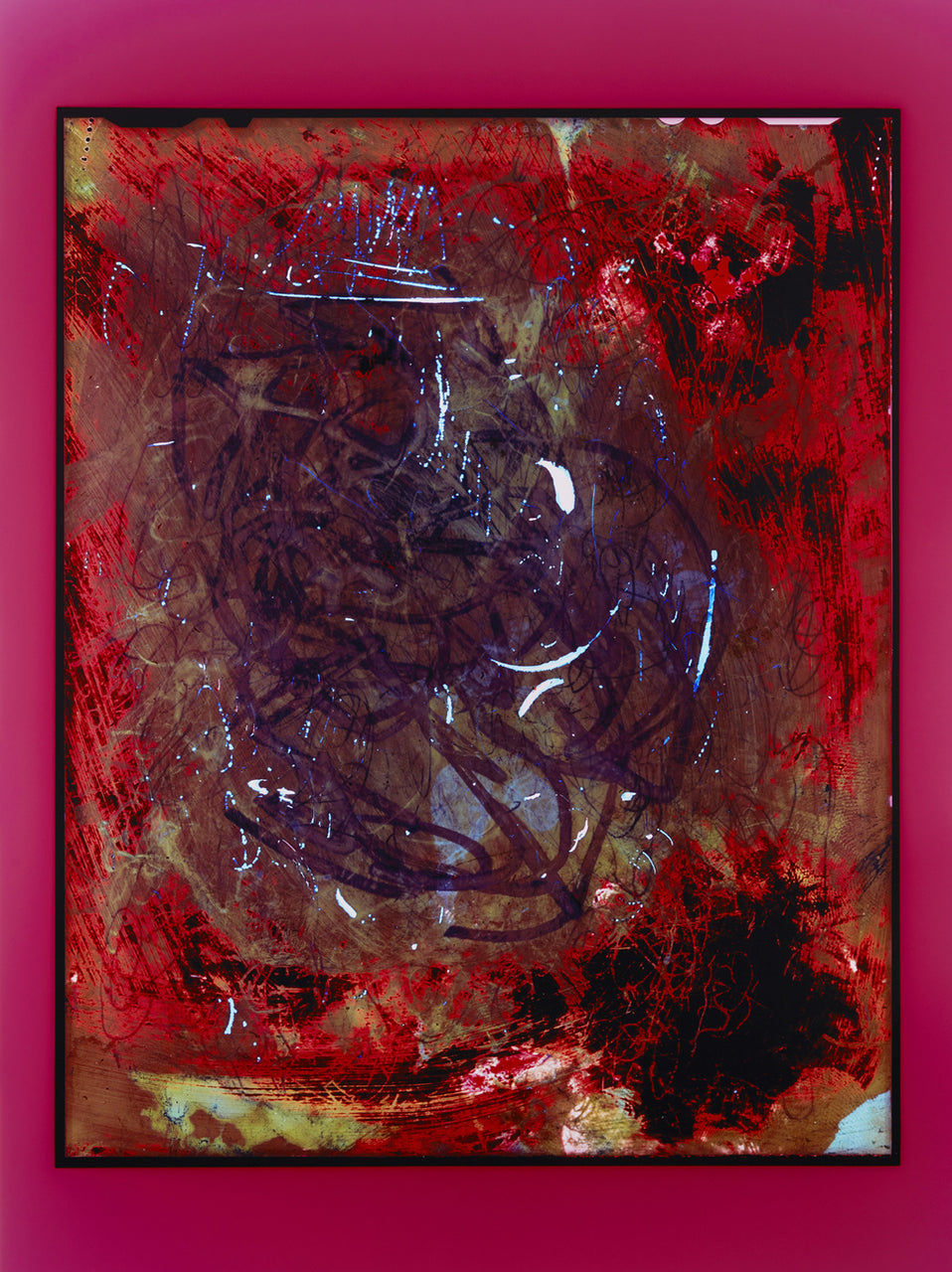 Congratulations to Justine Varga who has been selected as a finalist in the 2021 Bowness Photography Prize for her chromogenic photographic work Shiaparelli. This work will be featured as part of Justine Varga's upcoming exhibition 'Masque' to be presented at Hugo Michell Gallery in November 2021. 
About the work, Varga says:
"When we look at photographs, we are generally asked to view them as a window onto another place and time. Echoing a famously shocking hue, Schiaparelli ruptures this convention by asking the viewer to simultaneously look through and at its photographicness, and from its centre to its edge. The matrix from which this photograph is derived is a negative on which I have inscribed saliva, urine, bath water, ink and paint, mingled materials of genealogical and historical remembering. This photograph also deliberately draws our attention to its margins, an area of the photograph created during the printing process itself. Refusing to give up any easy meaning, Schiaparelli stages an encounter with the viewer, an experience as much as a document."
Over the last 16 years, the Bowness Photography Prize has emerged as an important annual survey of contemporary photographic practice in Australia and one of the most prestigious prizes in the country. The winning work will be awarded $30,000 and will be acquired into Monash Gallery of Art's nationally significant collection of Australian photographs.
The exhibition will be on display from Thursday 9th of September until 7th November at the Monash Gallery of Art.