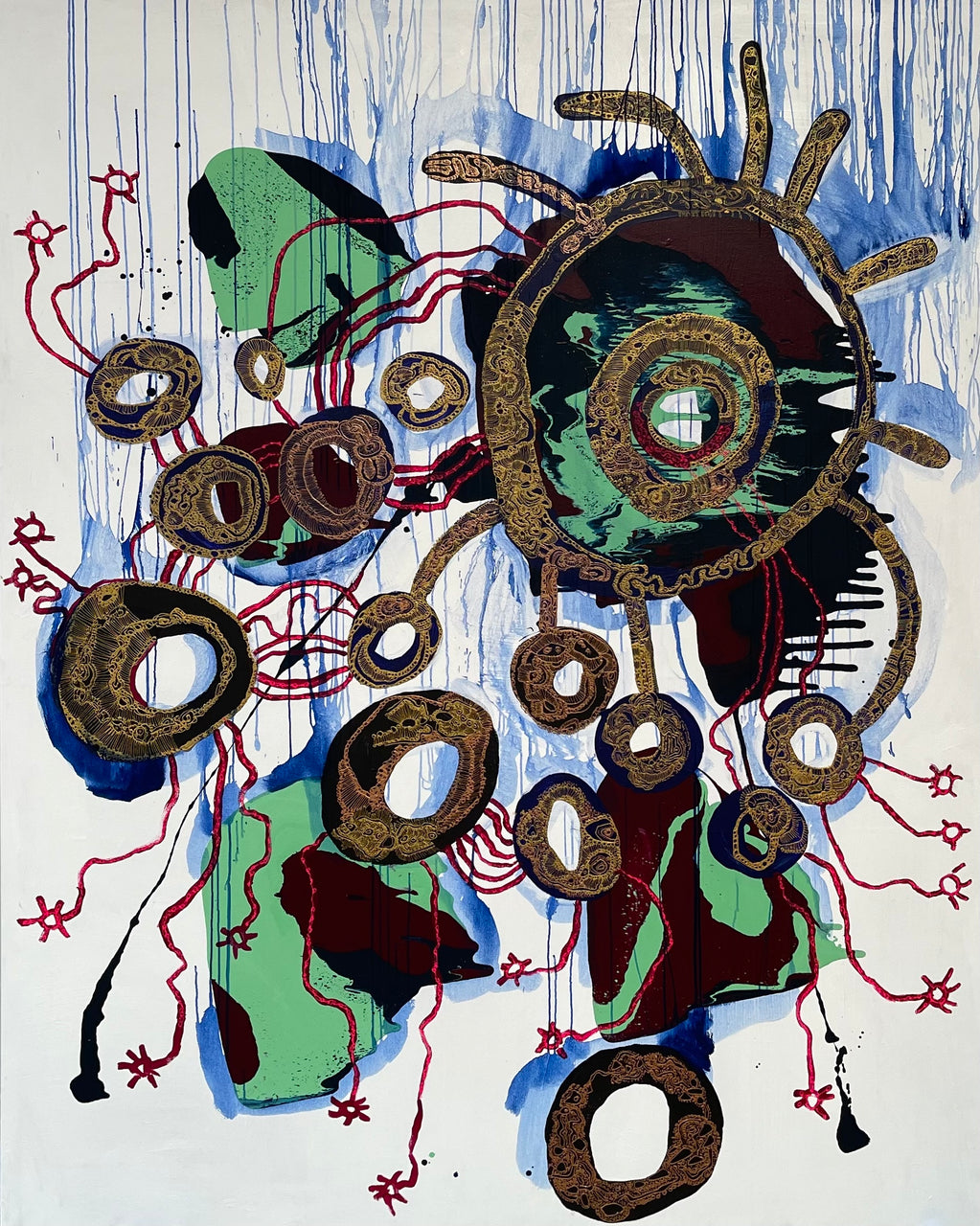 Hugo Michell Gallery invites you to the opening of Zaachariaha Fielding & Alfred Lowe's 'Z munu A Titutjara' (Z and A Forever) on Thursday 5th October 6-8pm.
_____
'Z munu A Titutjara' features new works by Zaachariaha Fielding and Alfred Lowe. Both artists combine traditional influences from their respective cultures with contemporary artistic practices. While the journey the two have taken to become practising artists is different, they are now travelling on the same path to recognition and reconciliation. This exhibition celebrates their journeys so far, as well as looking towards the future.
____
Please join us in celebrating the launch of these two exhibitions!
Hugo Michell Gallery are proud to partner with Bird in Hand Winery for this opening event.
This exhibition will be on display from 5 October to 11 November 2023, as part of Tarnanthi Festival presented by the Art Gallery of South Australia.
Hugo Michell Gallery acknowledges the Kaurna people as the traditional custodians of the Adelaide region, and that their cultural and heritage beliefs are still as important to the living Kaurna people today.