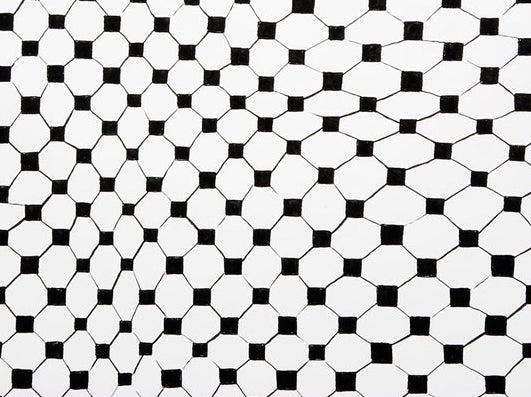 Hugo Michell Gallery invites you to the opening of Tim Sterling's 'Tactile Site' and the Yarrenyty Arltere Artists' 'We use our Kapurta (heads) for looking after things'. From July 19 until August 25.
In 'Tactile Site', Tim Sterling's intricate drawings and sculptures of architectural forms are used as analogies for agoraphobia. Sterling's work invites audiences to examine intrinsic patterns within mass representation.
Sterling received The Anne & Gordon Samstag International Visual Arts Scholarship in 2004, attending the Sandberg Instituut in Amsterdam, Netherlands. Sterling has exhibited widely, including at the Museum of Contemporary Art, the Contemporary Art Centre of South Australia, the Australian Experimental Art Foundation, and the Perth Institute of Contemporary Art.
—
In their second exhibition at Hugo Michell Gallery, the Yarrenyty Arltere Artists present 'We use our Kapurta (heads) for looking after things', featuring new work by Marlene Rubuntja, Trudy Inkamala, Louise Robertson, Rosabella Ryder, Rhonda Sharpe, Roxanne Petrick, and Dulcie Sharpe.
"Sometimes you see on TV those people on safari in Africa, their heads just popping out over those cut-out cars, looking out to what's going on all around them: Looking out for animals. Well we thought that's what we do with our Kapurta, we look out for everyone here at Yarrenyty Arltere. When we are working at the art centre, when we are sitting at home, and when we are driving around: We use our heads for looking out for each other, for thinking, for ideas, and for watching with our eyes making sure everyone is safe.
So we made these 6 big Kapurta and we thought they can watch all the other soft sculptures when they go to Adelaide, the people, and the animals. Like on safari, but from our country, from our own Town Camp, from our own ideas."
Please join us on Thursday the 19th in celebrating these two incredible exhibitions!