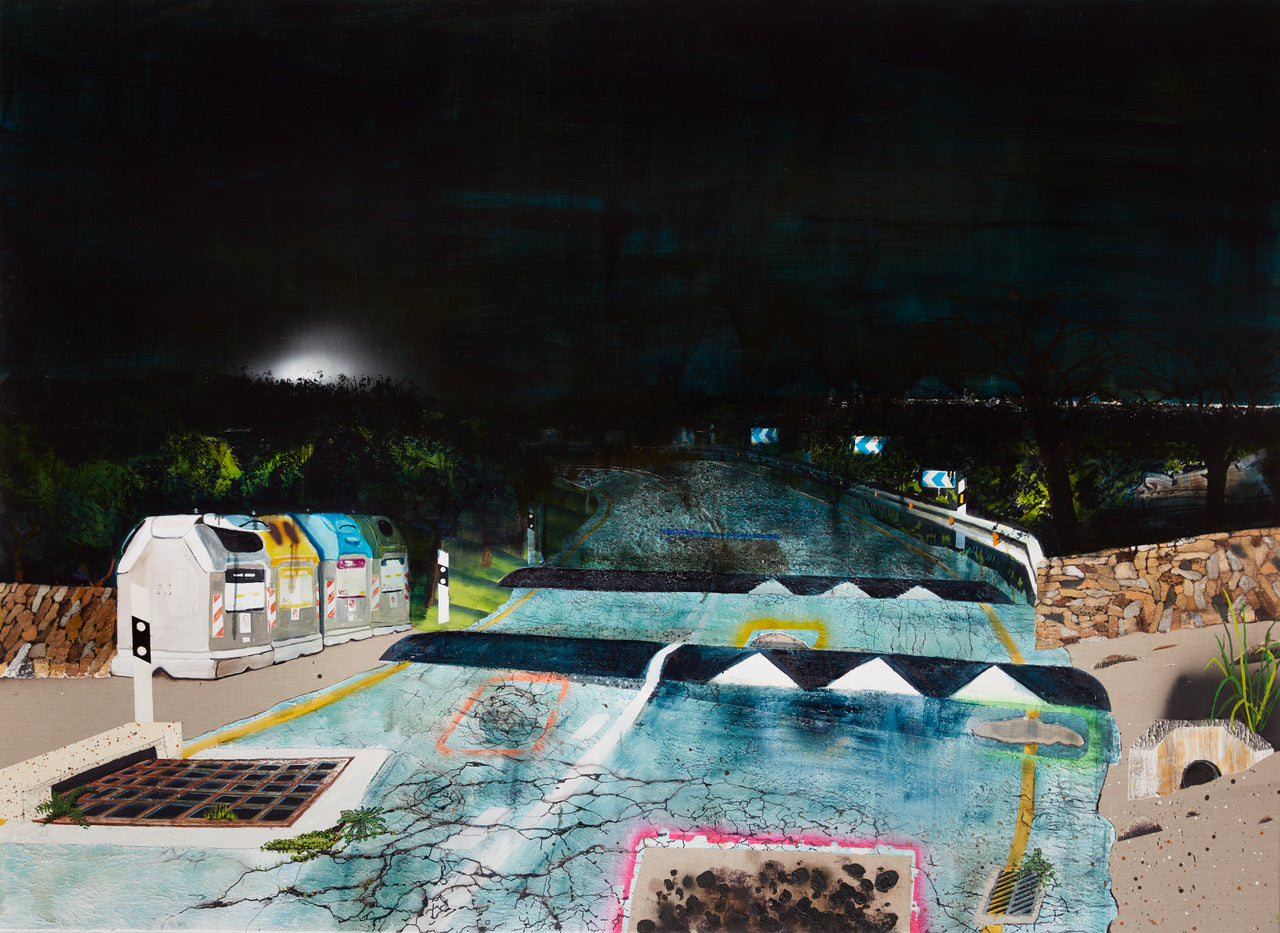 Hugo Michell Gallery invites you to the opening of 'Home and Away' by William Mackinnon on Thursday 29th September, 6-8pm.
_____
William Mackinnon
Home and Away
William Mackinnon is an internationally regarded Australian artist, living and working between Ibiza, Spain, the UK, and Australia. His highly anticipated exhibition 'Home and Away' continues the artist's affinity with the quintessential Australian landscape in large-scale cinematic paintings and limited prints which depict some of his most iconic imagery.
_____
Hugo Michell Gallery are proud to partner with Bird in Hand Winery for this opening event. Please join us in celebrating the launch of this exhibition!

Hugo Michell Gallery acknowledges the Kaurna people as the traditional custodians of the Adelaide region, and that their cultural and heritage beliefs are still as important to the living Kaurna people today
Above: William Mackinnon, Mother and Child, 2021-22, colour lithograph, 76 x 56 cm, edition of 10
Header: William Mackinnon, Night Thoughts, 2021-22, acrylic, oil and automotive enamel on linen, 160 x 220 cm