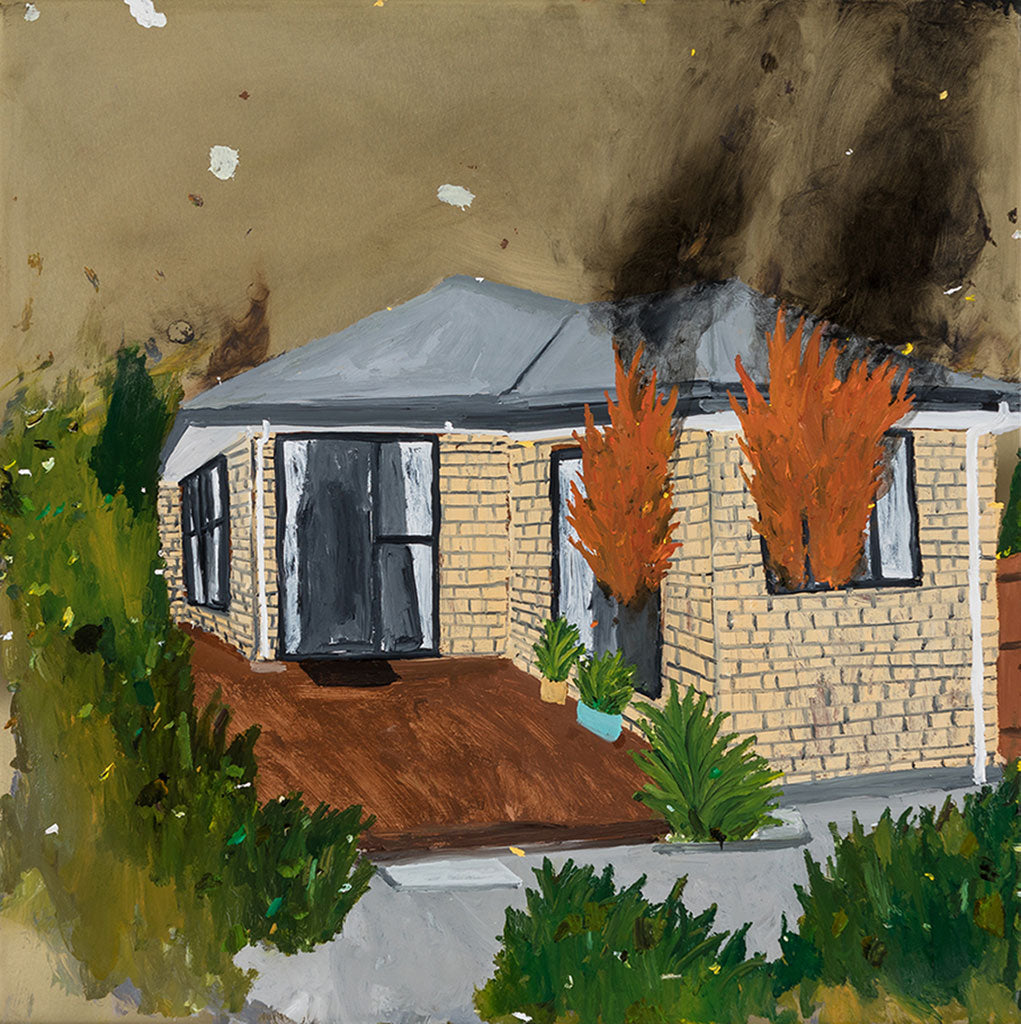 Hugo Michell Gallery invites you to the opening of Richard Lewer's 'Richard's Disasters, a true story' and Honor Freeman's 'Sunlight for a pandemic'.
*Please note*
If you wish to join us for the opening of these exhibitions, RSVP to mail@hugomichellgallery.com is essential.
Richard Lewer's 'Richard's Disasters' is an autobiographical body of work that recalls some of the artists most personal experiences.
"I have always used storytelling in my work to reach out to or connect people, observing and mirroring the human condition. I play with the idea of what is considered private, and put that into public space.
Everyone has milestones, tragedy, or significant events that have shaped them. Here, I'm using myself as a tool to shine a light onto a few of these stories. I have had so many experiences – some of them my first memories, some deeply personal and private – that are unfortunate, embarrassing, humorous, absurd, tragic, frightening, unbelievable, or plain odd. Traumatic events like these often get buried out of sight, but I think it's important to let down your guard, to be exposed, to be vulnerable. Sharing them in the work often means that people reach out to me, as they have had similar experiences. We so very rarely get to see each other's vulnerabilities, but we all have burdens that we carry."
—
'Sunlight for a pandemic', by Honor Freeman continues the artist's exploration into the poetic potential of the simple and ubiquitous bar of soap. A small yet quietly powerful object that has gathered heightened meaning during the last 12 months. Using the mimetic qualities of clay via the process of slip casting, this sunlight series interacts with ideas of liquid made solid. The porcelain casts remember the almost obsolete objects; the liquid yellow slip solidifies becoming a precise memory of a past form – a ghost.
"Yellow and its many shades, is a colour I find myself especially drawn towards and I am currently embracing a yellow phase: mustard, lemon, chartreuse, citrine, straw, ochre, gold, daffodil, sunshine, canary, saffron, turmeric, honey, sulphur.
Emotive and joyous, it is the colour of sunshine, enlightenment and hope, used by ancient cultures to embody and harness the divine power of the sun. Yellow is also the colour of 'Sunlight soap', one of the first bar soaps to be individually packaged and marketed for the masses in 1884, and still available today, "gentle on hands, and everything they wash"."
This project has been generously supported by the Arts South Australia and the Australia Council for the Arts.
Please join us in celebrating the launch of these two exhibitions!
Exhibition Opening Thursday 11 March 6-8pm
Exhibition runs from: 11 March – 10 April
Hugo Michell Gallery acknowledges the Kaurna people as the traditional custodians of the Adelaide region, and that their cultural and heritage beliefs are still as important to the living Kaurna people today.
Richard Lewer, 92 Lewis Street., oil on brass, 50 x 50 cm
Honor Freeman, Obsolescence (detail), 2021, porcelain, 32 x 32 x 3 cm