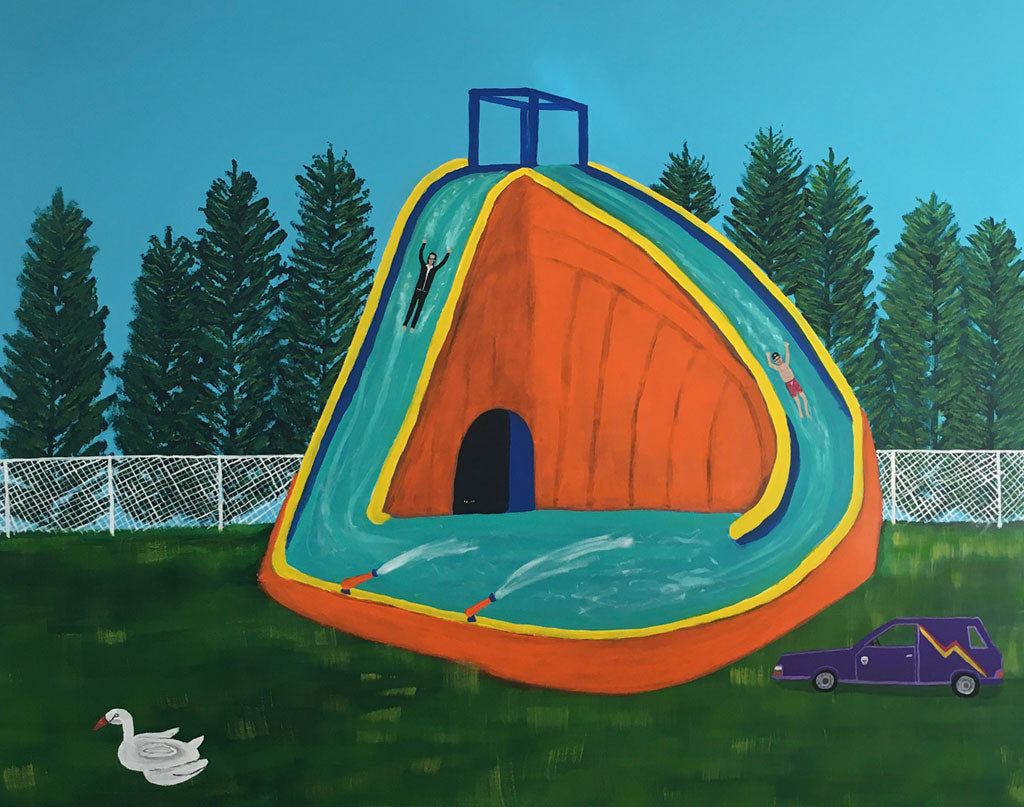 Hugo Michell Gallery invites you to the opening of Marc Etherington's 'Cave Paintings' and Pepai Jangala Carroll's 'Ngayulu ngaranyi nyaratja (I was standing there)'.
*Please note*
– If you wish to join us for the opening of these exhibitions, RSVP is essential.
Of his exhibition 'Cave Paintings', Marc Etherington states:
"The show is about how since moving to Canada a year and a half ago, I have been feeling a bit of isolation and missing my family and friends. It's hard starting off in a new country. I've found solace is listening to Nick Cave's music which is like listening to a familiar old friend. These paintings are about me wondering what Nick and I would get up to if we were best friends."
—
"Art is also a type of memory theatre for Pepai Jangala Carroll. Although based for decades in Pukatja…Carroll's custodial home country is his father's country near Kintore in the Northern Territory. Carrying the recurring title of Walungurru, in this naming, like the act of painting and working in clay, is recuperative for Carroll, enabling him to call up Luritja/Pintupi country." – Lisa Slade, 2016.
Please join us in celebrating the launch of these two exhibitions!
Exhibition Opening Thursday 8 October 6-8pm
Exhibition runs from: 8 October – 7 November
Hugo Michell Gallery acknowledges the Kaurna people as the traditional custodians of the Adelaide region, and that their cultural and heritage beliefs are still as important to the living Kaurna people today.