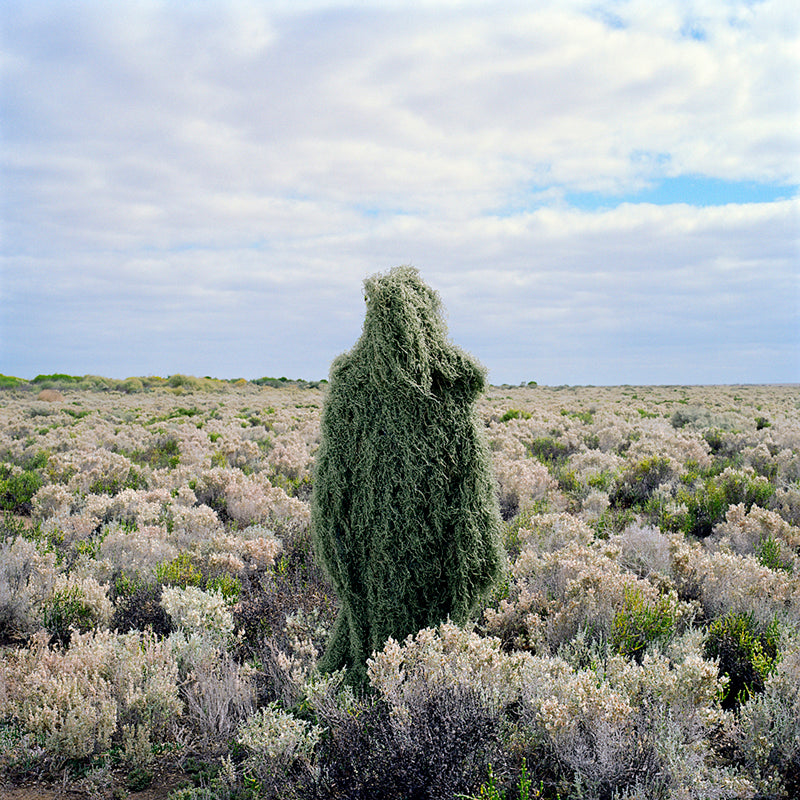 Hugo Michell Gallery invites you to the opening of 'Figure & Ground', a group exhibition of contemporary photography showing work from Gerwyn Davis, Claire Lambe, Fabian Muir, Polixeni Papapetrou and Dr. Christian Thompson AO, and the opening of Claudia Nicholson's 'Go Gently' on Thursday 29 August 6-8pm.
'Figure & Ground' presents a selection of photography that positions the figure as a disruptive agent between lens and ground, allowing contemporary issues to enter the frame. Identity, displacement, gender and class unsettle the image, while a play between image/photograph and reality/theatricality reinforce the dynamic quality of contemporary photography as a curious surface – mirrored or transparent.
__
Claudia Nicholson's 'Go Gently' reconfigures colonial depictions of first contact in the Americas, embedding the work with folklore and personal histories in a bid to disrupt colonial narratives. Nicholson began assembling this body of work during a residency on Dharawal land (Campbelltown). These works honour several significant bodies of water including Minerva Pools, a traditional Dharawal site for women and children, and Lake Siecha in Colombia, a sacred site for the Muisca people which has been repeatedly drained in search for gold. In these landscapes, where bodies of water leak into each other, to conflate time, myth and ecologies – Nicholson gestures to a shared persistence between these sites in the face of ongoing colonisation. 'Go Gently' draws on the NSW landscape and magic realism to create a slippage between two worlds.
Please join us in celebrating the launch of these two exhibitions!
Exhibitions run until the 21 September 2019.
Hugo Michell Gallery acknowledges the Kaurna people as the traditional custodians of the Adelaide region, and that their cultural and heritage beliefs are still as important to the living Kaurna people today.