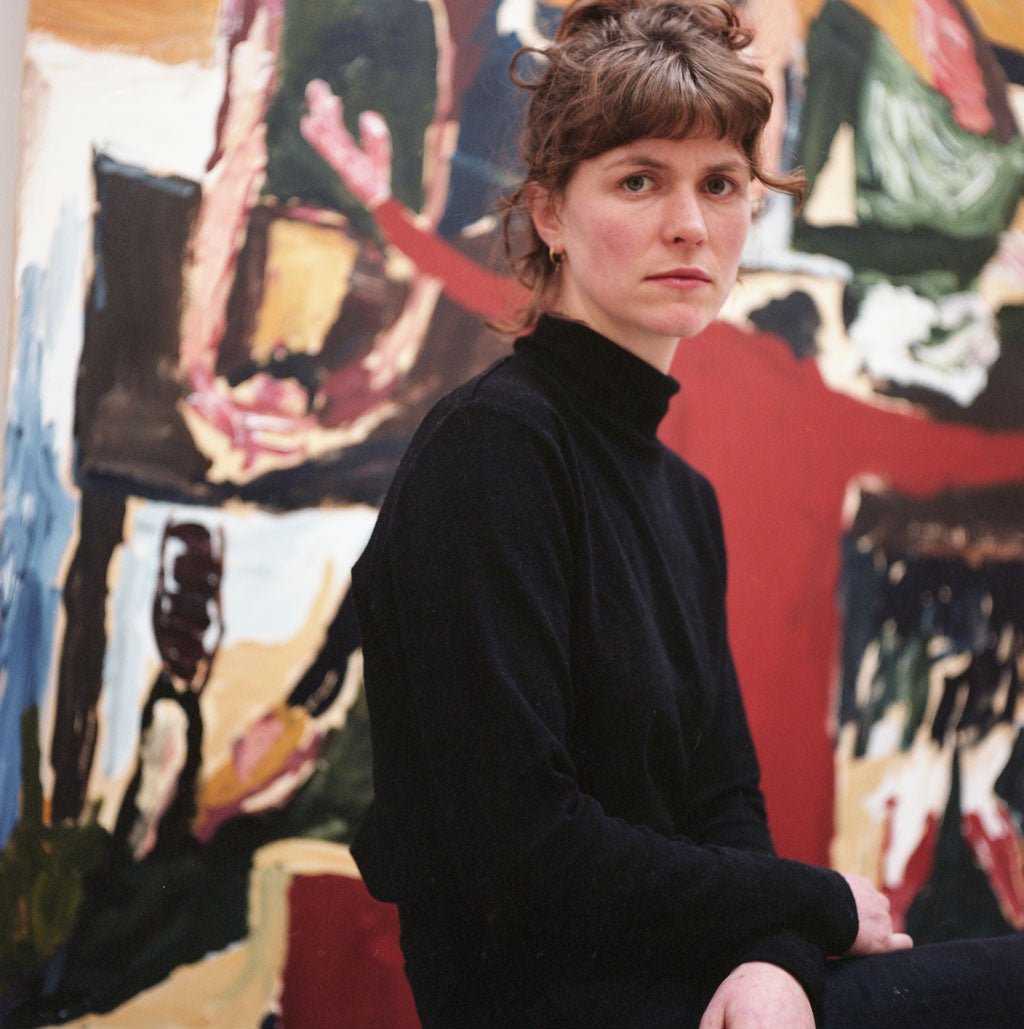 Hugo Michell Gallery welcomes the addition of Georgia Spain to our represented artists!

Georgia Spain is a visual artist and musician living and working in Naarm (Melbourne). She graduated with a BFA in painting from the Victorian College of the Arts, University of Melbourne in 2015, where she was the recipient of the Lionel Gell Foundation Scholarship and a finalist for the Margaret Lawrence Gallery's Majlis Travelling Scholarship. In 2020, Spain was the recipient of the Brett Whiteley Travelling Scholarship administered by the Art Gallery of New South Wales. In 2021, Spain's work 'Six Different Women' (2021) won the Trawalla Foundation Acquisitive Prize in the Women's Art Prize Tasmania. In the same year, Spain was announced as winner of the Sir John Sulman Prize for her work 'Getting down or falling up' (2021).

Her work often explores the complexities of human behaviour; using narrative and storytelling to examine the cultural, political and personal. Her paintings frequently look at ideas around human spectacle, theatricality, ritual and ceremony. She is interested in the emotional and performative exchanges between people in social and psychological spaces and in her paintings physical connection is explored through bodies in groupings.

We congratulate Georgia on her achievements and look forward to her first solo exhibition at Hugo Michell Gallery in September 2023.

Register your interest at mail@hugomichellgallery.com


Georgia Spain, Hot wind, 2022, acrylic on canvas, 152 x 198 cm. Private collection.